World
Decades of chaos Arab leaders condemn US decision on Jerusalem
The Trump administration's recognition of Jerusalem as Israel's capital has drawn widespread condemnation across the Arab world, with political leaders, commentators and locals labeling the move as provocative and a threat to global security.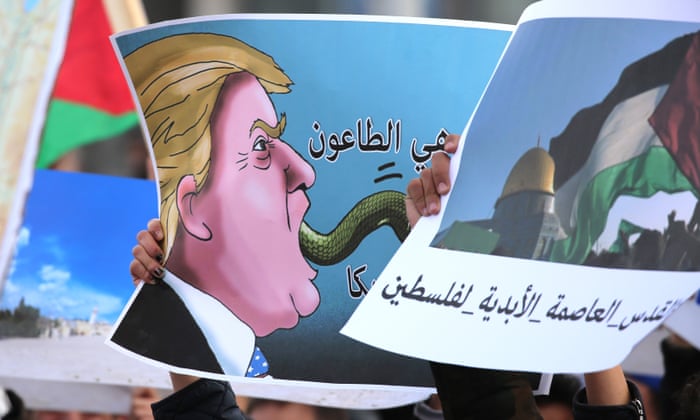 The decision has been cast as the final nail in the coffin of a two-state solution to the Israel/Palestine conflict – an approach broadly recognized by Arab states – and the end of meaningful US diplomacy between both sides after almost 70 years.
It has also allowed competing factions across the Middle East to refocus on a common cause that had drifted from the spotlight over the past five years, eclipsed by regional power plays, war, and insurrection.
Leaders in Turkey and Lebanon warned of dangerous instability in the wake of the announcement, which overtly sides Washington with Israel at a time when the US had been attempting to table a new peace initiative between Jerusalem and Ramallah.
The future of Jerusalem had been central to all previous peace pushes and commentators and residents were united in their belief that negotiations could not begin if the Palestinians' claim to the holy city was no longer on the table.
Jordan's King Abdullah said: "There is no alternative to a two-state solution, and Jerusalem is key to any peace agreement. It is imperative to work fast to reach a final status solution and a peace agreement. Ignoring Palestinian Muslim and Christian rights in the holy city could fuel terrorism."
In Beirut, Hassan Nasrallah, the Hezbollah leader, called for demonstrations on Monday to protest against the decision. "Trump had support from the Arabs or else he wouldn't have been able to do this," said Nasrallah. "The Arab government will scream for a few days then go on with the occupation. America has shown that it doesn't take into account the opinion of its allies."